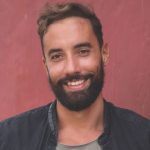 Hi, I am Coach Dris, and I have made it my mission to empower ambitious people to become their very best.
I am a high-performance coach who supports CEOs, Professional Athletes, Executives, Teams, and Entrepreneurs worldwide reach their full potential and create more impact in their world.
I have been a corporate employee, start-up founder, and athlete, and I have learned the hard way what it feels like to work hectically and live aimlessly. I experienced depression, burnout, and anxiety. On my way to recovery, I learned everything about finding meaning and purpose, energy management, recovery practices, and sustained high performance, which I now share with others.
I have a multidisciplinary approach to coaching. I am methodical and practical. I combine sports psychology, positive psychology, NLP, eastern philosophy, and social and emotional intelligence techniques. I only use strategies and tools that are backed up by science.
My uniqueness is showing you possibilities where you can't.

Certified NLP Master and Post Master Practitioner

Certified Career Expert and Management Coach

Certified Social and Emotional Intelligence Coach

Certified Sport Performance Psychology Coach
25
Countries
Experienced in working with diverse cultures
6
Continents
Reached to clients in the 4 corners of the world
500+
People
Over 500 executives, leaders, and athletes impacted
The Up-Bringing
My story began in Morocco, where I was born. I had a decent upbringing, with mum and dad, two younger brothers, and many house pets. We used to spend summer in our beach house; that's where I have my warmest childhood memories. Building sand castles, chasing crabs, learning to fish with my dad, and later surfing and making bonfires.
Shaping Mini-Me
As a teenager, I got into sports and music. I played bass guitar in high school. We mostly played covers of classic rock. I taught myself how to play. Sports became a big part of my life. I was good at it and had my highest scores in basketball- where I played semi-professional. I also showed hight-performance in track and field. Our basketball coach influenced me a lot. He had robust health, discipline, and teamwork values. In fact, I learned a lot from him and the sporting journey that I was in. I was also into books. My father had an extensive library of books at home and asked me to pull a few of them, mostly about psychology, philosophy, and eastern wisdom. I read some passages that got me curious. He knew specifically which page I should open and which part I should be reading.
Surfing happened a little later; I got hooked, and everything started evolving around that new passion. The lifestyle, the looks, everything!
These were some pretty amazing years; what I did and what I learned shaped most of my core values and beliefs.
Making Choices
Then came the time when I had to take a direction for college; a sporting career wasn't an option. At least not in my belief and not in Morocco, so I had to stop playing basketball and switch focus to education. I graduated from high school with decent scores; I was in a science program that allowed me to choose from a wide range of options. Since I was into sports, I applied to sports science. I also loved my philosophy classes, so I also applied to psychology schools in Europe. I didn't know there was something called sports psychology; I would have chosen that combination instead; who knows? I got accepted – of course into schools that are by the ocean, in Bordeaux in France, to keep surfing. Unfortunately didn't make it. Dad had a different plan for me and being dependent on him, I couldn't just go to Europe and start studying. I fall back on my plan C, which is art school! The application was challenging and very competitive; on over 300 applications, 15 of us made it! That was close. I found myself moving to a bigger city, with all the challenges and excitements that come with it, studying fine art. Art history, painting, sculpture, analog photography, and interior design. I did that for one year before switching to a digital communication school where I studied marketing and advertising. Semiotics was my favorite class. I graduated valedictorian and joined one of the most prestigious multinational ad agencies even before graduation, where I got an art director position.
Facing Reality
That was my first job, with no internship, and my biggest disappointment. We didn't use any creative process. Everything we learned in school was out of the window. In fact, there was a big gap between what we learned in school, which has an internationally high standard for creativity and communication, and what we faced in the workplace, which is using basic communication messages to reach a wider "average" audience. I wasn't sure anymore that I wanted to pursue this career, so I questioned my choices for the first time. But I pushed through; the money was good, and the title was fancy.
I thought that was what I was supposed to do, and that was the first time I fell out of my values.
Early Start-up Experience
Later, I started my own company with a friend, which was much more fun! We used to have a video production company. We directed, filmed, and produced weekly 26min documentary series about extreme sports in Morocco. Being both surfers, we loved discovering new surf spots, talking to locals, and exploring the country for other alternative sports! That was a fun period until we unfairly lost our contract with our client to another video production company.
Being Out of Alignment
I carried on with art director jobs in ad and communication agencies. I was pretty good at it, but it didn't bring me much personal satisfaction. I kept the job for the lifestyle that it provided me. Like many people, I ticked all the boxes young adults would tick. I had a fancy job, a great salary, and a good-looking car, and I lived well, but something was missing.
I wasn't fulfilled, and I didn't know why.
Fast forward a few years later, I decided to quit, take a sabbatical, and explore the world. I was craving bigger adventures and exploring the world. I was also done with the art director job, I wanted something different, and I was ready to go after it!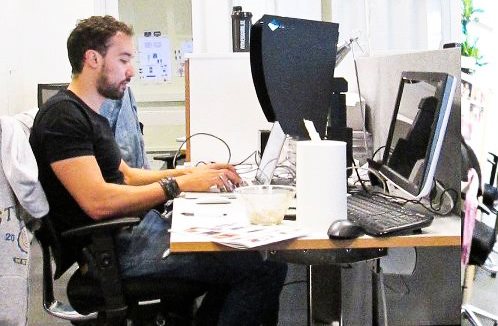 Searching
I backpacked around Europe, North America, and Southeast Asia. I took lots of photos and met friendly locals and travelers. 6 months later, and 25 countries after, I still wasn't clear about my next life chapter. I was 28-29, had no clear career plan, and obviously didn't put any work into figuring it out, but what I knew for sure was that I was pretty seduced by the Scandinavian standards and was tempted to give it a try over there. I could have a fresh start as an art director and even become better at it. Which I did!

Learning
I was also naïf enough to think that I'll say that I hold a master's, that I worked in big agencies and for big Moroccan clients, and that I'll have all the doors open to me for work. It wasn't easy! I had to push many doors and deal with many rejections to finally get a school photographer job for 3 months. It didn't take long before my employer noticed my "real" competencies and discovered that I could take on bigger responsibilities.
In no time, I became the art director of that company, leading my department, wearing art direction, innovation, and product development hats for all company's products and services. The company was voted 3rd best workplace in Sweden for some consecutive years. It was fun, with great bosses, great colleagues, and much learning and growth. I also worked around the clock, evenings, and weekends. I bought an apartment and threw parties and invited a lot of people. Once more, I had the accolades, the title, and the status, and I thought I was successful.
Nevertheless, something was always missing in my life. Sweden didn't feel at home even after years of living there. I was far from the ocean and the surf, my relationships were superficial, and the winter darkness was pretty heavy. I slowly started getting depressed and burned-out. I didn't know what was wrong. I was putting on a public facade because "I should be happy." That depressive period was intense and lasted quite a long; I was lost.
It was only after reaching out for help and taking some time off back home in Morocco that I reconnected with myself. I realized that I lived literally and figuratively far from my core value. I wasn't living in alignment with what truly mattered to me. I was pursuing things that were not mine but rather what was expected from me, even worse, what I thought was expected.
I learned the hard way that happiness doesn't come from following what others want but rather from what I need.
I also went back to reading. One of the books that influenced me is called How to get moving and keep moving by Andre Taylor.
Something clicked in me, and I returned to Sweden stronger and focused on bringing change into my life.
The Authentic Self
I became more and more interested in human behavior and positive psychology. Thinking of my father's books and teaching, this became my everyday subject. I studied and read many books. I was the guy who talked about growth mindset, values, behavior, stoicism, and so on at parties, group gatherings, at the office with colleagues, and in meetings with friends. I was totally passionate about the subject!
I took my first coaching training, which was eye-opening, empowering, and mind-blowing! I was, for the first time, ready for the big change. I had a clear vision of what I needed to do.
I invested thousands of dollars in world-class courses, seminars, and workshops.
I interviewed entrepreneurs, athletes, and expert specialists on how they mastered their craft.
I spent countless hours reading books, listening to podcasts, and studying the best of the best.
I enrolled in 100s of online courses.
I absorbed every piece of knowledge and experimented with things to broaden my knowledge and enhance my skills and experience.
Getting Inspired
Later on that year, I took a trip to the US. Working remotely for my Swedish employer, traveling east to west, with a few stops in the middle. I was using Lift, Uber, and Airbnb and met many interesting people. I loved that way of exploring the country. Once in California, I visited one of the iconic surf spots! I have had posters of California surf spots in my room since I was 14yo. I dreamt of these spots all my life, but I had no surfboard and no wetsuit, and I wish there was an app that would show me who was around and ready to take me to surf. Luckily, 2 days later, one of my childhood best friends- the lead singer of our high school rock band, who had already lived in San Diego for a while, picked me up at a train station in Orange County. He was a surfer too. He had two surfboards and wetsuits ready for us, It was Christmas day, and we went straight to an epic, unforgettable surf session in the bay of Salt Creek!
Days later, we took a trip up north, camping quite wildly. Once in San Francisco, he dropped me off at my other childhood friend living over there. With a stiff back, I wished there was an app that could introduce me to the locals who could invite me to a yoga class for a good stretch! And just like that, my new business idea was there! I was determined to start a company for surf and yoga lovers with the same business model as Airbnb and Uber.

Building-Up
Back in Sweden, I started looking for a tech team to build my start-up. I was already coaching privately and also developing my network. I was in marketing and advertising, so I knew what it takes to build a brand and get exposure; I just had to transfer these cumulated skills from my 10+ years of experience in Art direction, communication, and product development into what I was going to build. It was just a matter of time to break free from my old job and my old life.
I applied every tool and strategy I learned in my coaching training. I was meditating and visualizing. I was equipped with a growth mindset; I saw possibilities when others saw limitations.
I led a remote team of tech developers when remote work wasn't a thing yet! I was operating at my best… yet, not at my fullest.

Thriving
A few years back, I took a trip to Indonesia; I went surfing in the best waves in the world. Bali, the island of the gods, became my obsession. I wanted to live there but needed to figure out how and what to do back when I first visited in 2008. I let go of that idea and moved on with my life in Sweden.
Now suddenly, it all made sense that my surf and yoga start-up and coaching business couldn't find a better nest to bloom. Ocean and waves to amplify my joy for life, give me more strength, and diverse people from all over the world are the perfect place to get international exposure and test my products and services.
The Swedish chapter was over. I sold my things and moved to Indonesia, where I spent the best 5 years of my life.
Bali allowed me to deepen my practices. I improved my meditation and my knowledge of easter philosophy. I took more coaching training and learned from the best practitioners in the world. It was like being in an international school. I had a condensed, rich experience in a short period of time with a huge flow of clients from all over the world.
I had a very structured schedule; I woke up at 5 am and did my morning routines, including breath work, cold exposure, journaling, and reading; I surfed and joined a yoga class or a fitness session. I was eating clean and had an unwinding routine, often doing contrast therapy and meditation and watching sunsets. My social life was rich; I was busy, happy, and produced my best work.
I ended up selling my surf & yoga start-up a few years later and ultimately fell in love with the coaching I offered, which had grown tremendously since I started. I was coaching and helping founders, coaches, athletes and sports teams, and organizations worldwide while having a family and parenting.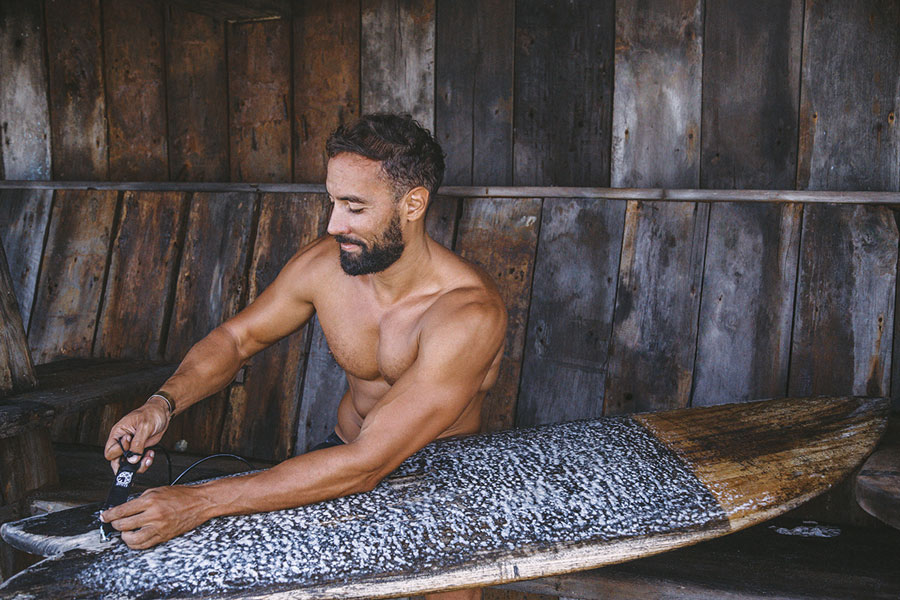 Life, as an Ongoing Challenge
Life changes and challenges came to me once more. I experienced loss, grief, and extreme anxiety. But what kept me going throughout the years is a toolbox filled with what I have learned from years of working with world-class experts.
Every day,
I showed up

Visited my core values

Watched my beliefs

Meditated regularly

Fasted frequently

I learned unfailingly

I eat well

Moved well

Slept well

And I gave back, a lot.
I learned from the best what it takes to become the best.

I was fortunate to add to their life, be their coach, consultant, mentor, and teacher, and contribute to their growth. I started seeing clearly a pattern that all of them shared. I experienced that pattern firsthand, as I was also building, being challenged, and having to stay consistent and become my best.
These years of knowledge constitute the core of my coaching framework; I am now sharing and teaching these strategies to ambitious individuals so they can pass on these tools and create a more positive impact in our world.
Better Humans Make a Better World
I believe better humans make a better world and that betterment starts by improving holistically. Enhancing your mindset, managing your emotions, and improving your fitness will ultimately impact your capacity to learn, develop your professional skills, and produce your best work.
I support ambitious people so they can create more impact on their world
My uniqueness is showing you possibilities where you can't.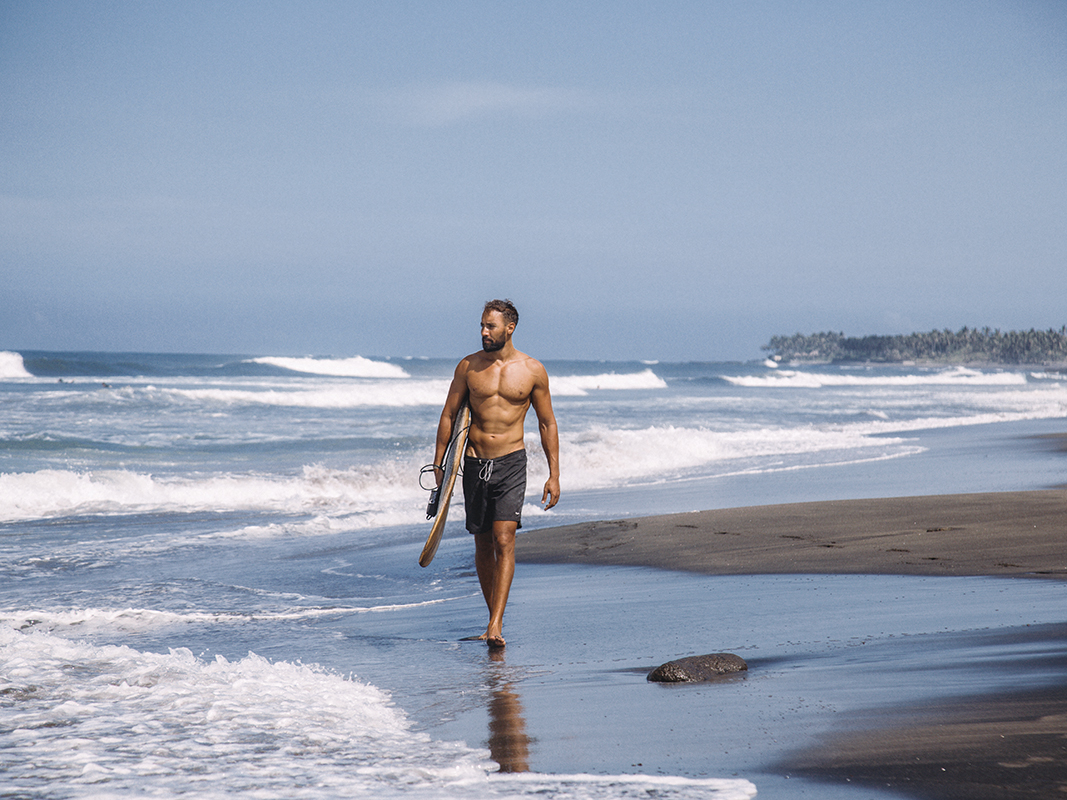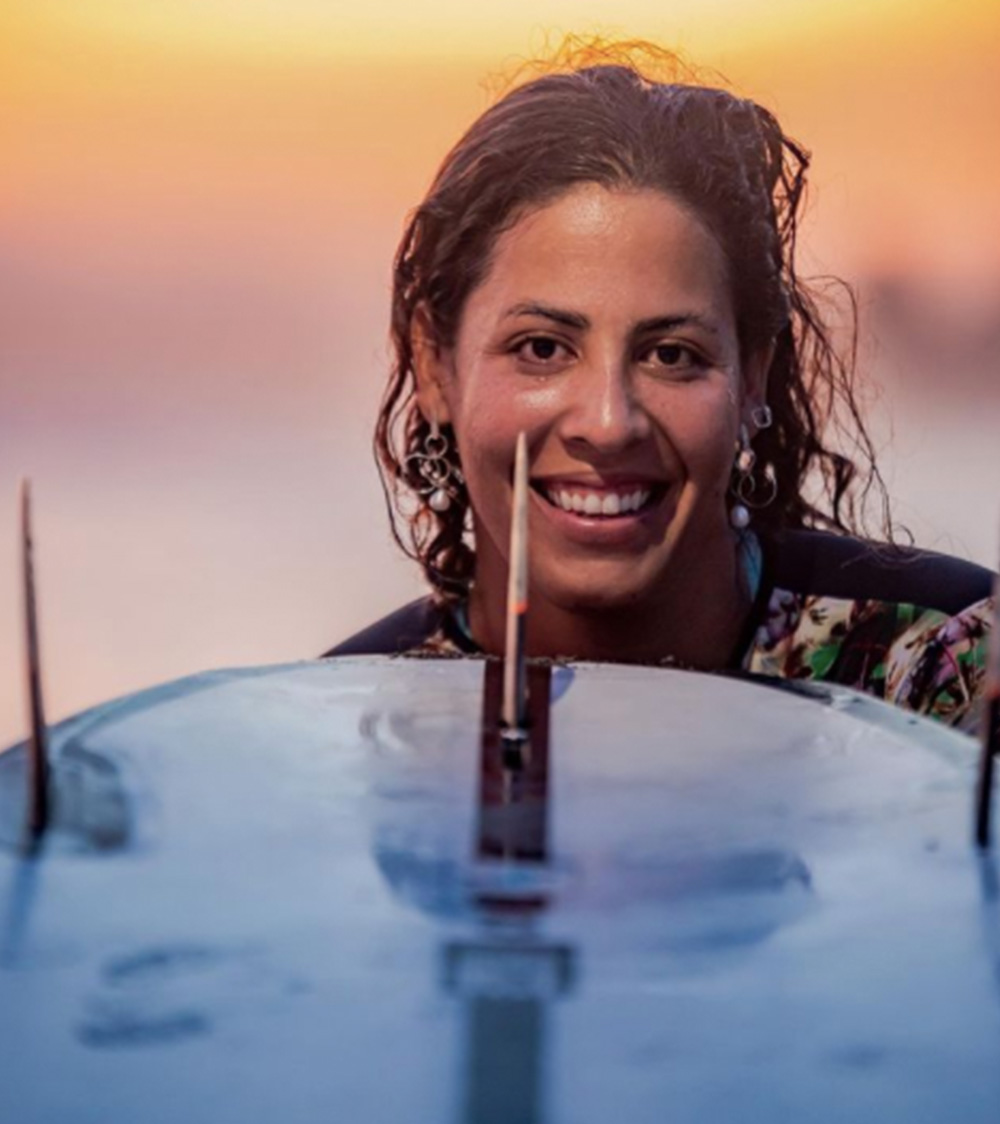 Josselyn Alabi
SUP Athlete – Public Figure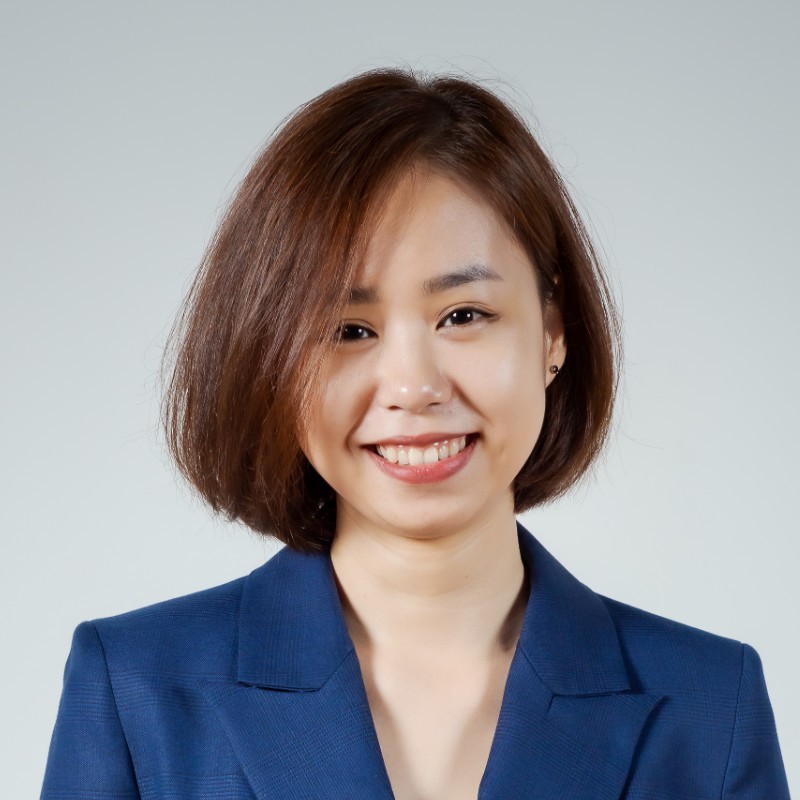 "Dris's approach really helped the first-time founders from our woman-focused incubation program in Vietnam systemize their thinking. A true coach in every sense of the word.
Partner at Ascend Vietnam Ventures
Publications
My results have earned me acclaimed accreditations. As a valued member among industry thought leaders, I have appeared in world-renowned online publications
What problem are you trying to solve?
Learn How We Have Helped Ambitious People All Around The World
coach_dris
2021-09-14T13:08:59+01:00
Ascend Vietnam Ventures is an early-stage venture capital fund empowering tech entrepreneurs in Vietnam to transform people's lives everywhere positively.
coach_dris
2021-12-13T11:39:09+01:00
Lani Strijbosch is a Dutch/Indian Brazilian Jiu-Jitsu fighter who used to live and trains in Bali, Indonesia.
coach_dris
2021-09-14T13:11:27+01:00
Julia was looking to make a change in her life. I could see that the young lady had great potential and wanted to find a way to express it.
coach_dris
2021-09-14T13:08:59+01:00
Ascend Vietnam Ventures is an early-stage venture capital fund empowering tech entrepreneurs in Vietnam to transform people's lives everywhere positively.
"Dris helped me define my purpose, reflect on my values and beliefs and visualize the steps I can take to achieve my goal."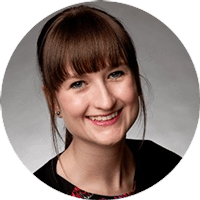 Helen Worrall
Senior Consultant Psychologist