Context
Lani Strijbosch is a Dutch/Indian Brazilian Jiu-Jitsu fighter who used to live and trains in Bali, Indonesia. Although she only started training BJJ in 2017, she has progressed rapidly and is now a purple belt. She started competing internationally in 2018 and has achieved excellent results in mixed-gender, mixed weight, and adult categories.
Lani's parents reached out to me after we have been introduced during a social event. Her mother asked me if I can coach her daughter and help her reach her athletic goals. At that time, Lani was already showing great potential and a lot of ambition. She was very disciplined and engaged in her BJJ training.
Ambitions
Lani wanted to become successful in BJJ, learn how to prepare, and win competitions. She wanted to compete at the international professional level. Her goal was to get a scholarship in a prestigious American college where she would have the opportunity to train, compete and continue her studies.
Challenge
At that time, there was a lot of room for improvement for Lani. Her training was not as intensive and complete; she needed more structure and more focus. The main challenge was finding a balance between studies, exercise, family, and social time. She also needed to develop her sports mental skills. Lani needed to define her goals clearly, and learn how to train her mind to compete at a high level.
5
Years of Training
In 2017 Lani started training in Bali Indonesia at the age of 15
4
Years Competing
Since 2018, Lani has started competing all over the world
11
MixGender Wins
Lani won the first place in juvenile girls, teens, and adult women
"Dris is not economy class, with him it's first class. I trust him to help my daughter. Now she is Asian, Pan Pacific, and Malaysian champion. Thank you Dris."
Oscar strijbosch
The Process
The coaching process started with a deep dive into psychology as it is the foundation of sports performance. Here are a few topics that we covered during the first phase of coaching:
Identifying her core values and what they mean to her

Identifying her limiting beliefs and helping her overcome them

Articulating her Why (purpose) and using it as a guiding philosophy

Setting mid and long-term goals based on her core values
In the second phase of our coaching, we worked on improving her training schedule holistically. This phase was about strategy and tools. We structured her training so she can train her body, her mind, and her technique. We created morning routines and evening rituals as well as recovery practices where she learned the following:
How to become more focused

How to improve her fighting technique using mental imagery

How to process fights and learn from them

How to be more resilience

How to stay calm under pressure

How to keep pursuing her goals and remain committed to them
In the third phase of our coaching, we focused on accountability, self-reliance, and consistency. We analyzed Lani's progress and got feedback that helped us regularly enhance each practice, process, and training program. We also conducted sessions before and after Lani's competitions.
Benefits
Lani benefited from the holistic, high-performance coaching program. She became calm, focused, more engaged, and undistracted. It didn't take her long to be back in the game after having setbacks. She was learning very fast. She didn't settle in the comfort of winning either; Lani kept going with a strong focus, winning one competition after another. Time outside school was dedicated to mat time, strength and conditioning training, mindset training, and recovery practices. She was committed to learning, growing, and achieving top results in competitions.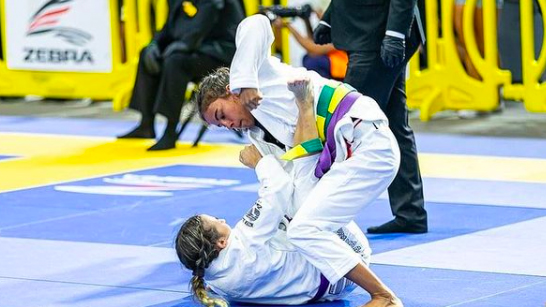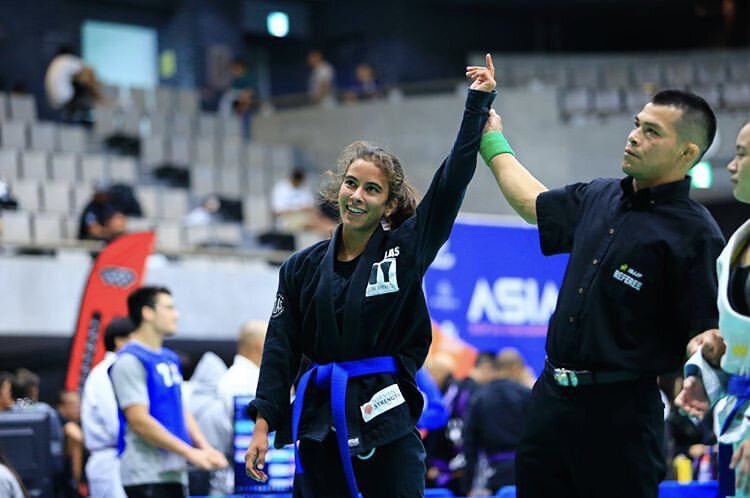 Results
After over four years of coaching and consistent improvements, Lani has achieved her goal of getting a scholarship in the US. She is now at the University of Southern California. She continues to train and compete, and she recently became the World Champion in BJJ.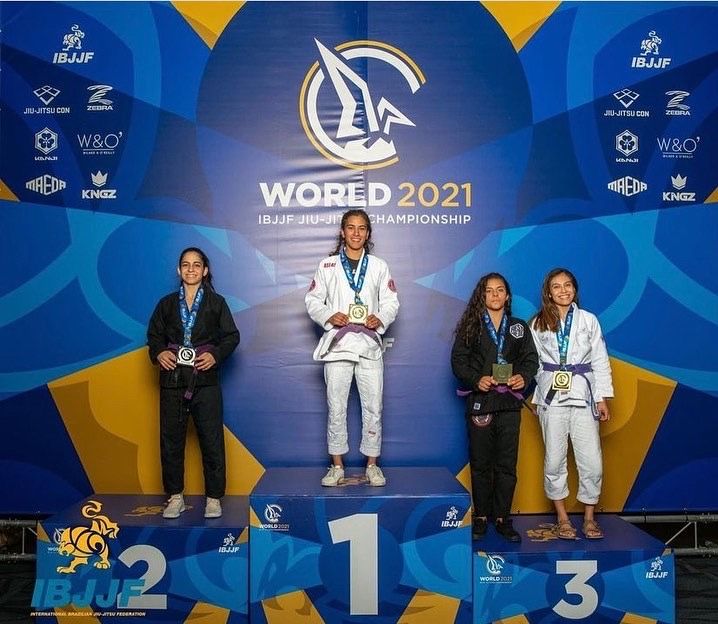 "Thank you for your work with Lani. She reached a turning point and understood how to train hard and prepare well for competitions. Mental battles are being won."
Shailu Parikh