Context
When the International Olympic Committee added surfing as an official event for the 2020 Olympics, China was among the countries that quickly formed their official surfing teams. They have since invested heavily in employing elite-level training and facilities, including a $26 million Wave-Pool patterned after the famous Surf Ranch Pool of Kelly Slater. 
I was thrilled when offered to be the head coach of one of the national Chinese surfing teams from Hainan Island in March 2019. 
Ambitions
The Chinese team was ready to do whatever it took to qualify for the Olympic surfing. The athletes' main goal was to reach their highest potential, improve their surfing performance, and compete professionally.
Challenge
A few months after my initial contact with the team lead, I was introduced to the athletes. The first challenge was the language barrier. They spoke very little English, and I did not know Chinese. I asked them about their goals and what are their most significant challenges.
Most of the athletes have surfed only for 1 or 2 years. Some of them have been surfing for three years. Many have had a watersports experience like sailing or windsurfing.
We then decided to do a trial day. I observed what they do on a typical day from 6 a.m. to 5 p.m. and noted everything I noticed. I saw their eagerness and potential. By the end of the day, I decided to join the team as their head coach.
4
Months
In a private athletes residence in Bali Indonesia
6
Days per Week
10-12 hours per day of learning and greatness
16
Athletes
Diverse background, atheltic levels and age.
The Process
As a head coach, my role is to overlook their comprehensive training from fitness to nutrition to surfing technique.
The team was given all the necessary resources to thrive: brand new surfboards, a whole group of coaches and team leaders, myself as a head coach, a beautiful villa in Bali, drivers, and surf guides.
We had to change a lot when the training began from morning routines, surf training systems, fitness drills, and even nutrition. The mornings were primarily focused on surf training, while the afternoons were dedicated to theory and psychology classes, surf video analysis, fitness, mindfulness, and recovery practices.
The theory and psychology classes were challenging as we had to use Google Translate. We talked about growth and fixed mindsets, goal-setting, negative self-talk, and its impact on performance. I had my screen split into two, one side with the slides and the other side with the translation page.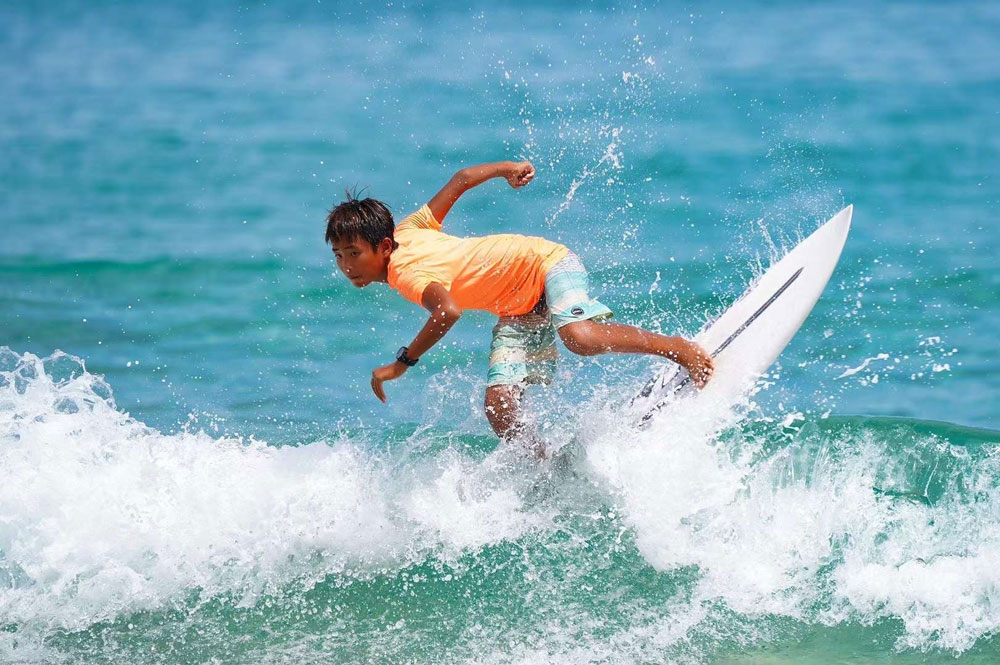 Conclusion
The team's discipline was exemplary. These athletes have been nothing but dedicated and committed to their training. All the techniques and routines I introduced were executed. It also helped that their team leader was cooperative and keen to learn himself. He was doing his best to learn and practice English every morning on his way to the surf spot and every free time he got.
This team is one of the most motivated and hardworking young athletes I have ever met. They have been showing outstanding commitment to their training. We have had a 360-degree practice: surf performance training, fitness, breath-work, theory classes, video analysis, sports psychology, mental strength, gratitude practice, mobility drills, surf skate dry land training. And not once have they faltered.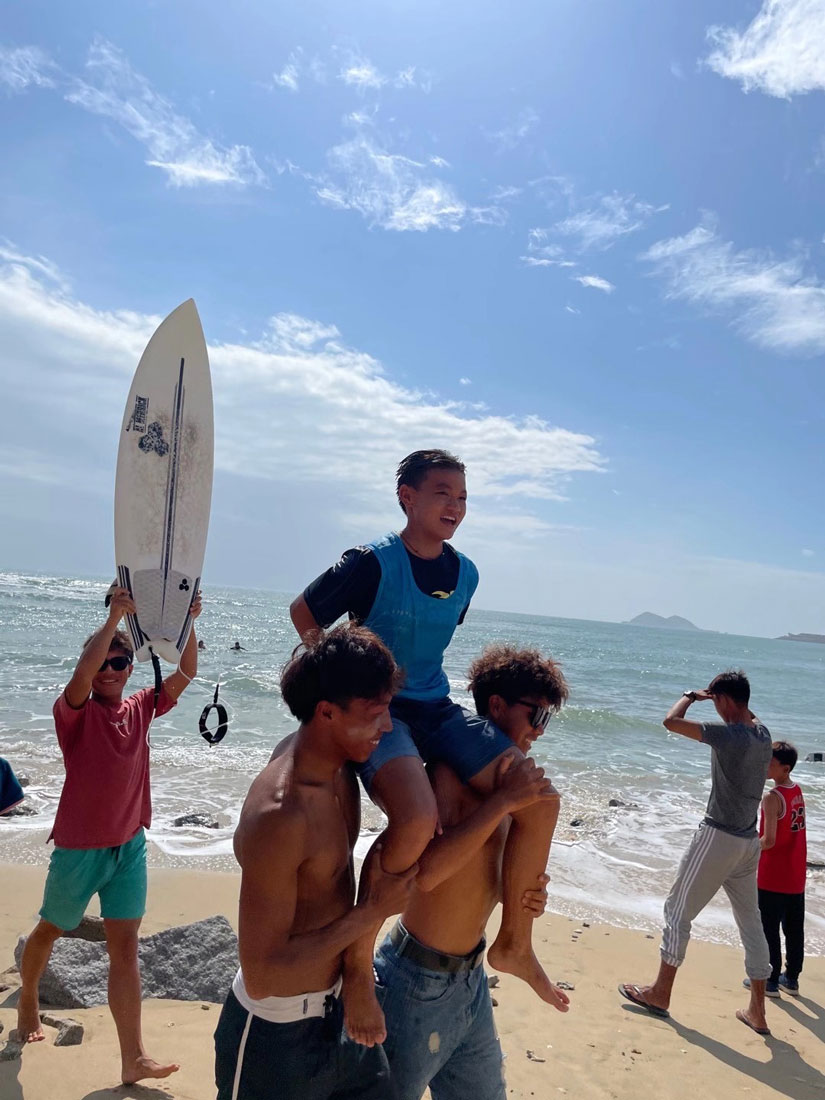 In the four months that I've been training China's Olympic surfing team, here's what I discovered:
1. Talent doesn't matter that much. Talent has little to do with progress and achievement. Growth is a result of intentional practice and hard work. That's how these young Chinese surfers have made progress. It was never through talent.
2. Self-reliance is the best thing you can teach. A coach can't be with his team all the time, just like how a parent can't be with his children 24/7. Teaching self-reliance empowers individuals to make the right decisions and deal with challenges confidently on their own. Give them the responsibility to teach each other, lead, and self-assess their technique. Give opportunities to make suggestions. This will not only will make better athletes, but also better persons. 
3. Mindset goes above everything. I can't say it enough: invest in your mental game. It's been said again and again that sports are 90% mental and 10% physical. This is not an exaggeration. Your mind controls everything that you do in sports. Your motivation to train despite adversities and your ability to make quick decisions while surfing, cope with injuries, and maintain sportsmanship—these all depend on your mental capacity. Your success is the consequence of a growth mindset. 
The training has been grueling, but nothing is more fulfilling than seeing these young surfers grow professionally. I was honored to be part of the Chinese Olympic surfing team's athletic journey and development.