Context
Qatar National Bank is a Qatari multinational commercial bank headquartered in Doha, Qatar. It was founded in 1964 and currently has subsidiaries and associates in 31 countries spanning three continents. The bank's ownership is evenly divided between the Qatar Investment Authority and members of the public.
I was first in touch with The Credit Risk Team at QNB in 2018. One of the Qatar National Bank's Learning and Development Managers requested leadership training for the junior and mid-senior managers.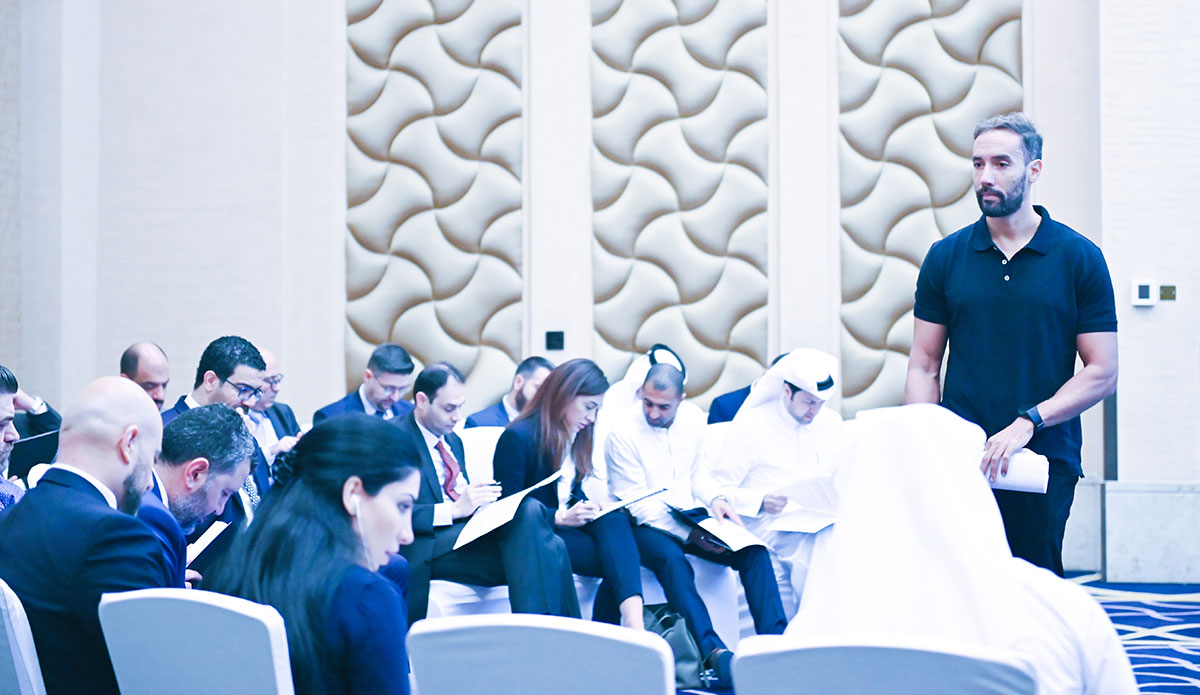 Ambitions
The Credit Risk Team's had a tough year. Their ambition was to improve the team's mood and general culture. QNB's management believed that this could be achieved through having better leadership. Ultimately, QNB wanted to improve the teamwork, productivity, and performance of its workforce.
Challenge
My challenge was to design training where I could combine both leadership training and culture improvements, mainly because the group was made of a mix of Junior and mid-senior managers with their team members. I wanted to help the team turn the theoretical concepts into activities that they could immediately implement in their daily work.
100
Participants
A mixed group of junior, mid and senior management
3
Days Training
Blend learning activities with lectures and workshops
6
Hours per Day
Intense and rich content including scheduled breaks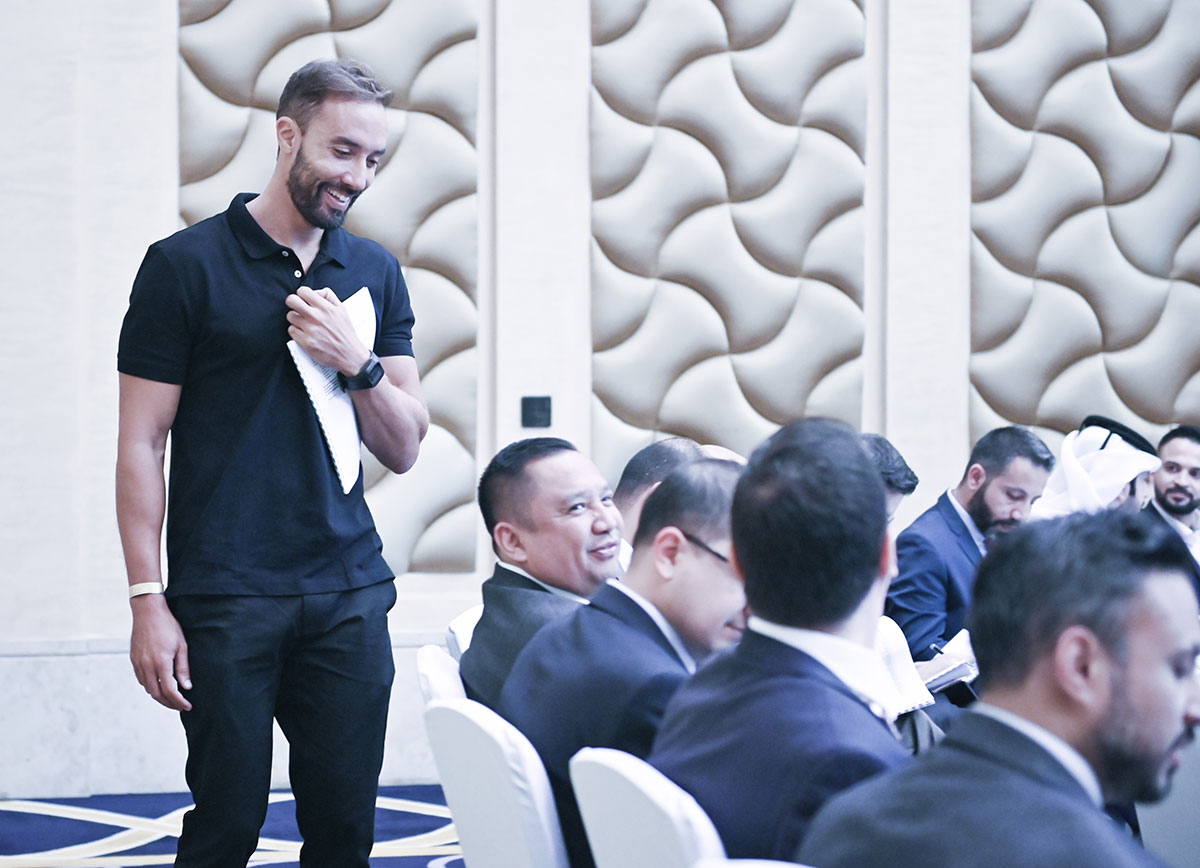 The Process
I proposed a 3-day training program that includes leadership training, soft-skill for line management, and a workshop about the multi-dimensions of Workplace Wellness. The program was designed to host all the participants at once.
The training was conducted in a lecture and workshop sessions format. In the breakout sessions, smaller teams were able to do exercises and then receive valuable feedback from the class at large. The balance between instruction and the breakout session case-work was adjusted according to the topics.
The introductory session allowed the team to understand the workshop and training format and set the foundation for learning and interacting. The session also included team-building exercises and personality profile assessments. Its key benefits were to learn how to learn, strengthening teamwork, and thoroughly motivating the participants to engage and commit to the following workshop days.
For the rest of the day, the participants began learning the guiding principles of human behavior and understanding the psychology of success.
In the remaining days, we tapped into the following key topics:
How to become and stay motivated

The mindset's role in changing our outcomes and results

Emotional intelligence in leadership

How to strengthen work culture

The influence of the workplace environment in productivity and performance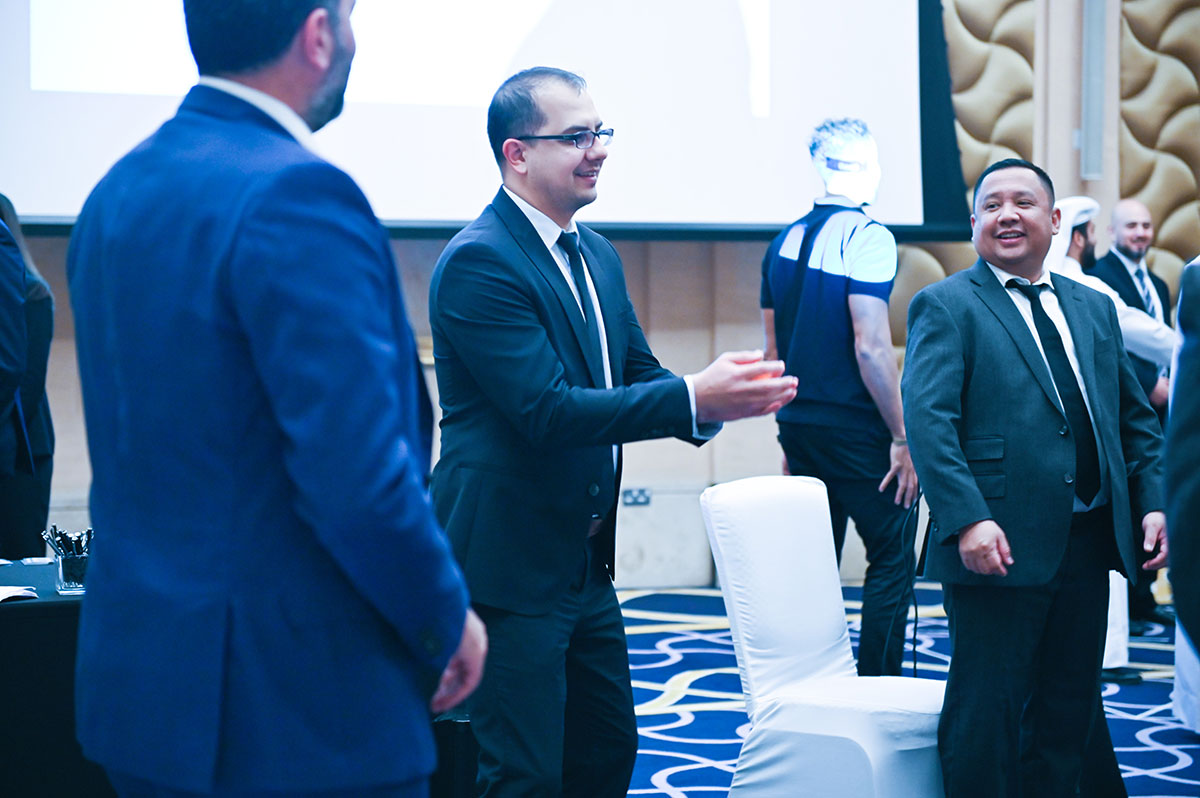 Results
As a result of these three days training-workshop, the management has noticed the following improvement:
Better leadership and managerial skills

A happier, more engaged, and more productive workforce

Greater general work motivation
"Dris has always been very responsive, professional, and reliable both in the administration and arrangements prior to the training and in the delivery of the content. Dris has a naturally very confident, positive, and motivational character, he quickly builds rapport with his audience, and he has an engaging presentational style. His courses have been very well prepared by him and well received by our staff."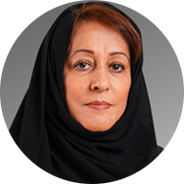 Fareeda Ali Abulfath
Group Chief Credit Officer | Group Credit Risk